Recipes with prunes
Plum dumplings
Ingredients: 12 plums, 500g flour, 30g yeast 250ml milk, 30g sugar, 1 egg, 30 g butter, salt, lemon peel, cinnamon and sugar ..... again Preparation: Rile yeast in some warm milk, add the sugar and left to be sifted flour grow up.In put such a grown yeast and add the melted butter, eggs and remaining milk. Add a little salt and lemon grated peel . Then all is well, beat until the test do not appear until it bubbles and begins to break away from the ladle. Cover the dough and leave in a warm place until it rises.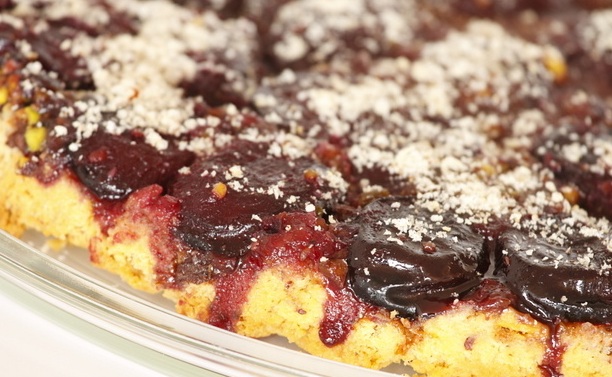 Plum and chocolate
Ingredients: Dough: 300g flour, 200g butter, 2 egg yolks, 1 / 2 baking powder, 100 g sugar, 50 g ground walnuts. Filling: 1 / 2 kg plums, 150g milk chocolate, 100 g walnuts, 100 g sugar Preparation: Whisk the ingredients for the dough in the following order: butter, sugar, egg yolks, flour + baking powder, nuts. Get hot oven to 200 degrees. Plums open and remove seeds, arranged in a round baking pan so that the blue part of the plums going to the bottom. According to sprinkle sugar plums, finely chopped walnuts and finely chopped milk chocolate (much better looking cake if using white chocolate). Over that put the dough .Bake on200 degrees 20 min. When you get out golden, flip the cake, sprinkle with powdered sugar.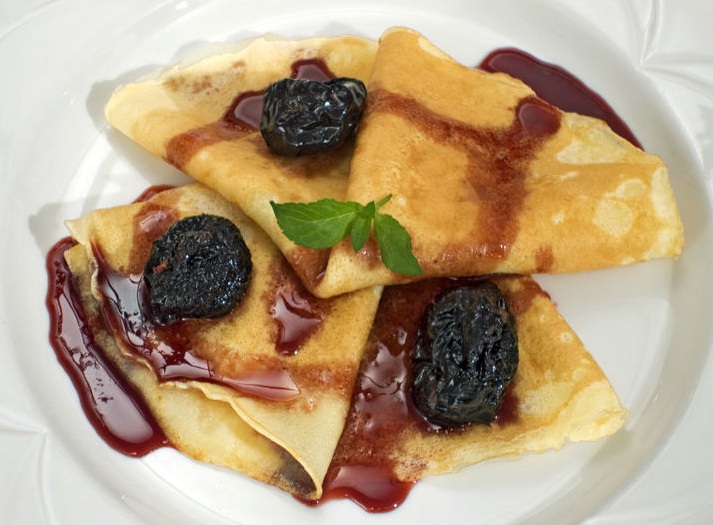 Pancakes with plum
Ingredients: Dough: 130g flour, 2 eggs, a little milk and salt.Filling: 2 egg white, 1 vanilla sugar, 1 kg plums, a little mint, olive oil, wine, 200g of sugar. Preparation: Wash plums and remove pits. Ihsa mint and cook the wine, drain and set aside.Make dough for pancakes milk, flour and eggs and bake them in pan .Boiled plums wrapped in pancakes and arranged them in a fireproof bowl. Foam whisk egg whites with sugar and vanilla sugar and pour this pancakes. This cake browning in the oven.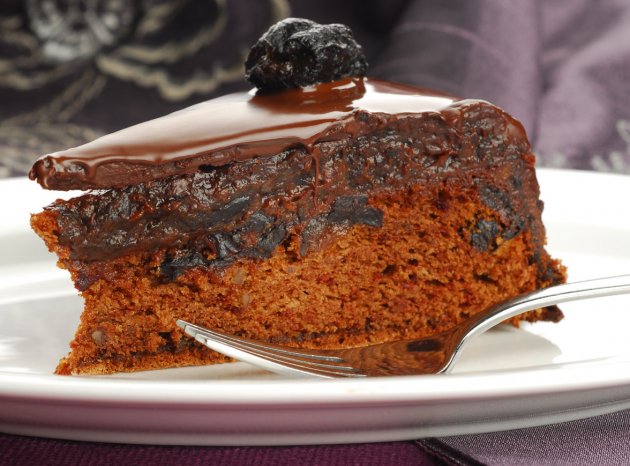 Cake of dried plums and walnuts
Ingredients: 5 eggs, 250g butter, 250g brown sugar, 200 of flour, 25g cocoa, 400g chopped prunes, 200g of ground walnuts, chopped 50g of chocolate, the aroma of rum and a little baking powder. Preparation: It is well umut butter with sugar . Add the rum flavoring. It adds to the torture, one by one egg and flour mixed with cocoa and baking powder. Spoon interfere prunes, walnuts and chopped chocolate .Baked greased baking pan in the 180 degrees. .When it's baked, it can be cut into desired shape and serve.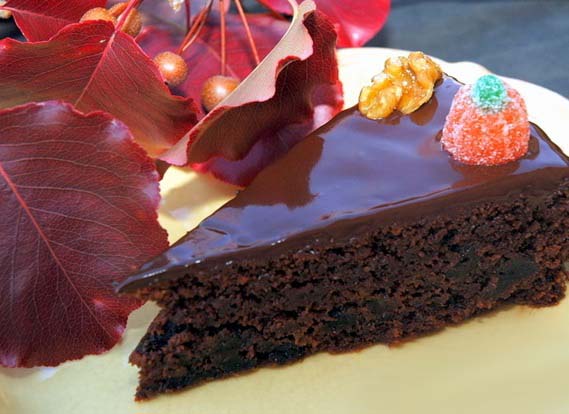 Chocolate cake with prunes
Ingredients: 150g chocolate 230g butter 100g brown sugar, 4 eggs, 125 ml dark rum, 200g almonds or walnuts milled , 1 full teaspoon of baking powder, 400g chopped prunes, 1 spoonful of flour (for plums), 1 tablespoon bread crumbs .Chocolate Glaze: 100 g chocolate, 2-3 tablespoons of oil.Preparation: heat oven to 180C. melt the chocolate and leave the money to cool .Foam whisk butter with sugar and add egg yolks one at a time, rum, and melted chocolate. Add almonds mixed with baking powder and spoon bread crumbs. Beat the egg whites into firm snow and gently stir in the previous mass. Chopped prunes mixed with flour to prevent burning the bottom, and add them into beaten mixture. If you say prunes, soak them a few hours earlier in a little rum, and drain well. Baking from 60-70min. in the mold that you smeared butter and flour dishes.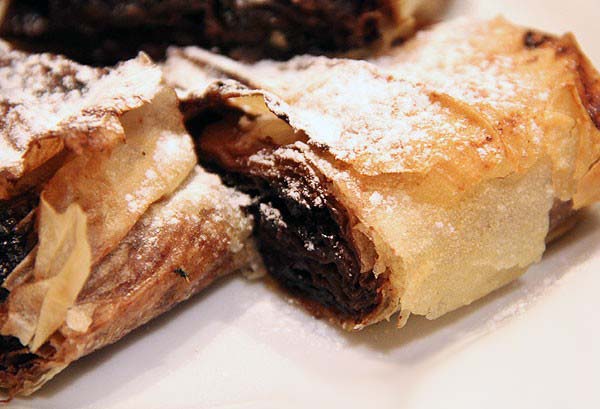 Pie with prunes
Ingredients: Dough: 250g flour, 1 tablespoon sugar, 125g butter, one egg yolk, two cups of cold water, "as the finger" of salt. Filling: 400 g dried plums, 2 dl milk 2 dl of liquid cream, 2 eggs, one egg yolk, 6 tablespoons of ground almonds peak and peak 4 tablespoons sugar. Preparation: Mix the flour, sugar and salt, add butter and rub soften it with flour. Stir in egg yolks and water and knead the dough smooth and firm, if necessary, add some water ... test panel the edges all around the top and bottom mold greased pie (tart) and drill fork. Soak prunes in cold water and leave to stand for a few hours to soften, so they take out the seeds. The sort of plum dough, pour the milk mixture, liquid, cream, eggs and sugar, which you have very little umutili with wire, just enough to unite the eggs and liquid together. Sprinkle milled almonds and bake in preheated oven at 200 C to bake about 35 min. Extract cake from oven and while still hot, sprinkle it with powdered sugar. Cut and serve only when completely cooled.